Courtney Vollan Daikos is an educational leader with nearly 20 years of public school leadership experience as classroom teacher, instructional coach, K-12 administrator and as a consultant. She served as an elementary interventionist in Chicago Public Schools and an instructional literacy coach in Seattle Public Schools. Courtney then served as an administrator for Highline Public Schools, just South of Seattle, one of the most ethnically diverse school districts in the United States. Courtney served as Assistant Director for Title I & ELL services, High School Assistant Principal and Elementary Principal while in Highline. Courtney's leadership fostered significant improvement for student learning in ELA, language acquisition, STEM, social science, emotional and behavioral learning in the schools and systems she served. Additionally, In 2016-17, as a Partnership Director for Equal Opportunity Schools, Courtney supported 12 high schools in IL, WI and MD to increase enrollment of first time students of color and poverty in rigorous, college-bound coursework by over 1,100 students.
As Chief Operating Officer, Lead Consultant and Co-Founder of Continua Consulting Group, Courtney supports school districts in successfully implementing the Trauma-Informed Multi-Tiered Systems of Support (T-MTSS) framework. Courtney's expertise in instructional design, leadership, child development, culturally responsive pedagogy and systems implementation provide for skillful, strategic consultation to principals, system and teacher leaders. Courtney holds a Bachelor of Science degree in Elementary Education from University of Illinois, a Master of Education Degree in Educational Leadership and Policy Studies from University of Washington, and a P-3 Executive Leadership Certificate from the University of Washington's P-3 Center.
Christopher L. Daikos is an experienced educational & psychological consultant, school administrator, special education teacher and school psychologist. He seeks to help school systems develop an egalitarian psychological approach to the educational experience. Trauma-Informed Multi-tiered System of Supports (T-MTSS) framework, Positive Behavioral Supports, and School-Based Mental Health are effective means of delivery for these psychological tools. Christopher supports schools to implement sustainable practices for addressing anxiety, depression, self-soothing and a lexicon for communicating psychological needs. Chris has seen that these approaches result in resilient youth, schools and communities.
Christopher's first position as a special education teacher, at an alternative program serving students with "emotional behavior disorders" no longer welcome in their comprehensive high schools, has driven his entire career in education. There were no evidence-based interventions, mental health services or curricula to support the students' Individualized Education Plan in this program. Christopher quickly realized that the school functioned as a brief holdover in the school to prison pipeline. He sought to align social services, mental health services, evidence-based interventions, service learning projects and family-school partnerships to support the students with behavioral and academic goals. Christopher's efforts resulted in a significant reduction of student restraints, increased transitions out of the program and an increased graduation rate.
Christopher's research interests are in the Function of Behavior, Community Integration and Low Cost, High Yield Behavioral Interventions. Some of Christopher's published work can be found here. Christopher holds a Bachelor of Science of Arts Degree in Ecological Studies and Philosophy from Seattle University, a Master of Special Education Degree from Seattle University, a Master of Educational Leadership & Policy Studies from University of Washington, and an Educational Specialist degree in School Psychology from University of Washington.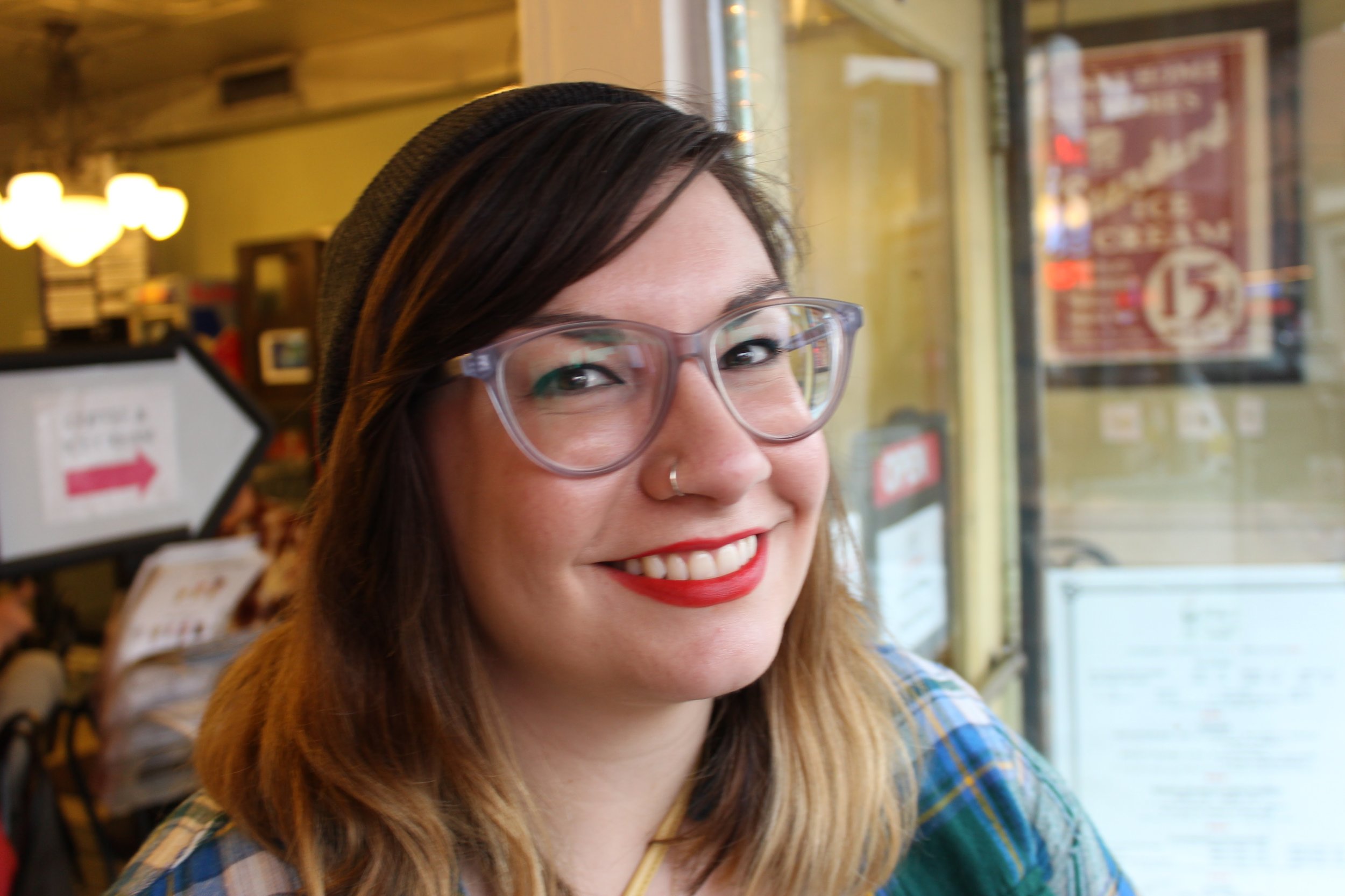 Brianne Rokey is a nationally-certified school psychologist (NCSP) for Seattle Public Schools. She has developed a middle school mentoring program for at-risk youth, facilitated the restructuring of emotional-behavior support programs in urban elementary schools, and helped to establish a multi-tiered system of supports to target and address student needs at a local high school.

She currently supervises school psychology graduate students and mentors early career school psychologists. Brianne's strengths lie in behavioral intervention design and implementation, counseling, and special education compliance. She achieved her EdS from the University of Washington and a Bachelors of Arts in Psychology from California State University, Long Beach
Chris Cronas is an experienced urban educational leader with close to 20 years of public and private school experience as a classroom teacher, instructional coach and K-12 administrator. He has served as a middle school teacher, curriculum and instruction coach, and district leader. He has facilitated professional development conferences on the local, national and international levels.

Chris has been a principal in Seattle Public Schools for the last 8 years. He was named Seattle Schools Principal of the Year in 2017 while also serving as president of the Principal Association. Chris' leadership in both high and low performing schools has resulted in sustainable gains in reading, math, writing, language acquisition, and science. His leadership also brought about positive changes in affective behaviors of students in culturally and economically diverse settings.
Denise is a Licensed Independent Clinical Social Worker with experience practicing in a variety of settings including schools, county agencies and non-profits with a variety of client groups including students preschool through grade 12, birth parents, foster parents and families. As an educational administrator, she guides development of new initiatives that support the mental health and behavioral needs of students.
Denise is licensed as a Director of Special Education and has 18 years of experience working in schools. She currently provides leadership to mental health and behavioral services for a school district in Minnesota. She is also the Director of Resilience Impact, LLC, a company providing educational consulting and events.
Heather Wixom-Sweeney is an experienced urban educational leader with 17+ years of public school experience as a K-12 Special Education teacher and system-level program designer and coordinator. She provides extensive knowledge in the use of adult learning principles, integrating data-based practices, implementation of technology systems, and professional development design and delivery.

She led cross-departmental collaborative work throughout the Seattle Public School District (SPS), a large urban public-school district. On the design team for the SPS MTSS framework, Heather directly supports principals and teacher leaders with understanding the framework and developing their professional learning plan for staff. Heather's passion is to increase equity in education through developing adult skills in collaboration and data-driven practice. Heather's efforts to develop, refine, and strengthen the use of professional time have led to significant improvement for adult relationships and student outcomes.